2017 | Hogarth Worldwide
Ultra Group
One of the five largest business groups in Brazil demanded us to design and develop a hotsite to tell the rich history of 80 years of the company. It was a challenging project since it was a huge amount of content to present in an interactive way.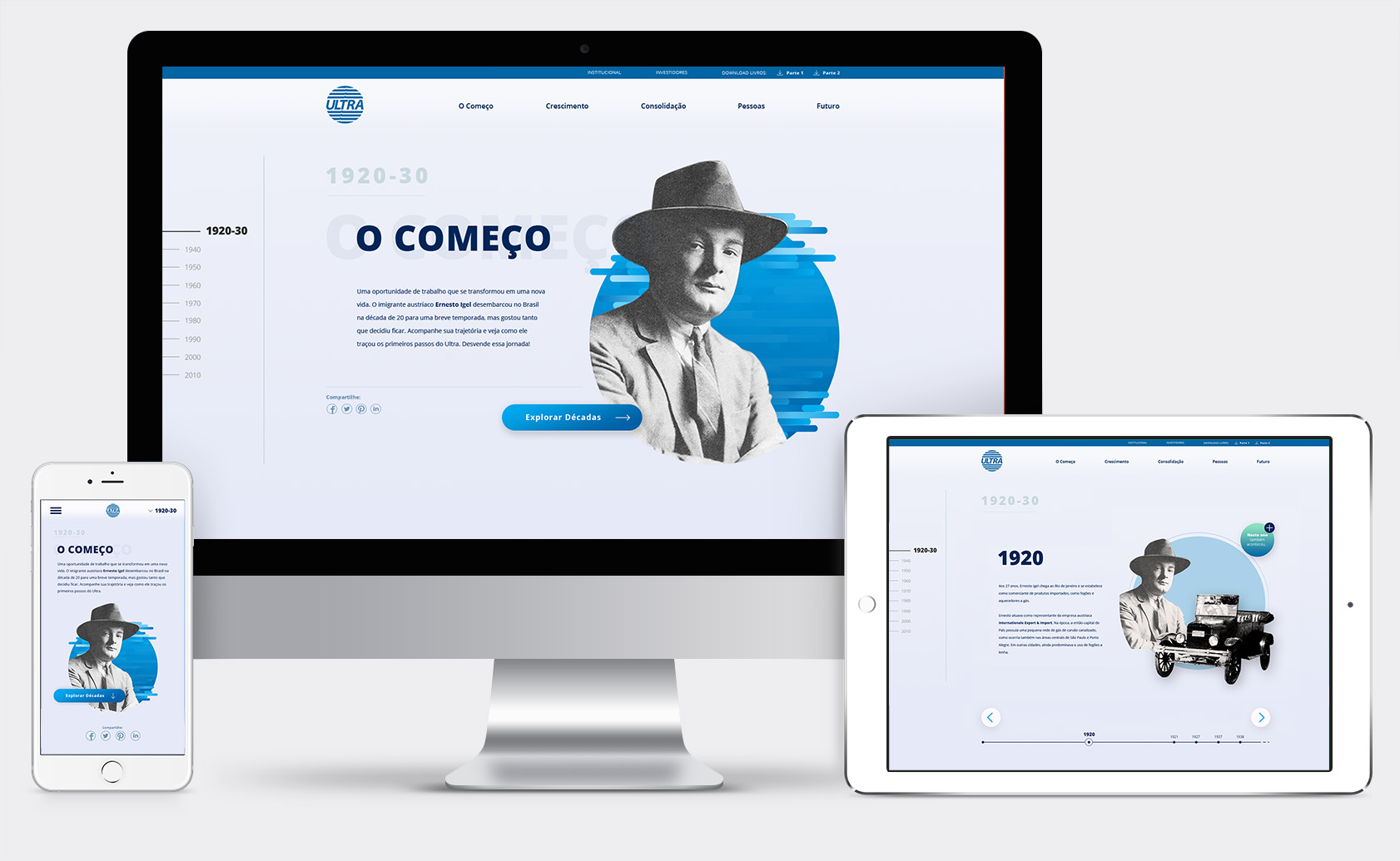 2017 | Organic farming solution
Feiron
Feiron is a digital solution that connects producers and consumers of organics made with love and always having users in the core of the model. The user has a personalized feed full of special products and recieps based on his preferences and behavior.
2014 | Ridesharing solution
Commute App
People rarely share a ride in dangerous cities because of the lack of confidence. Having that in mind, Commute is a ridesharing solution made for big cities with traffic and security problems. The platform creates a digital community where people see themselves as partners, connecting drivers and pedestrians trustfully, generating a healthy environment for sharing.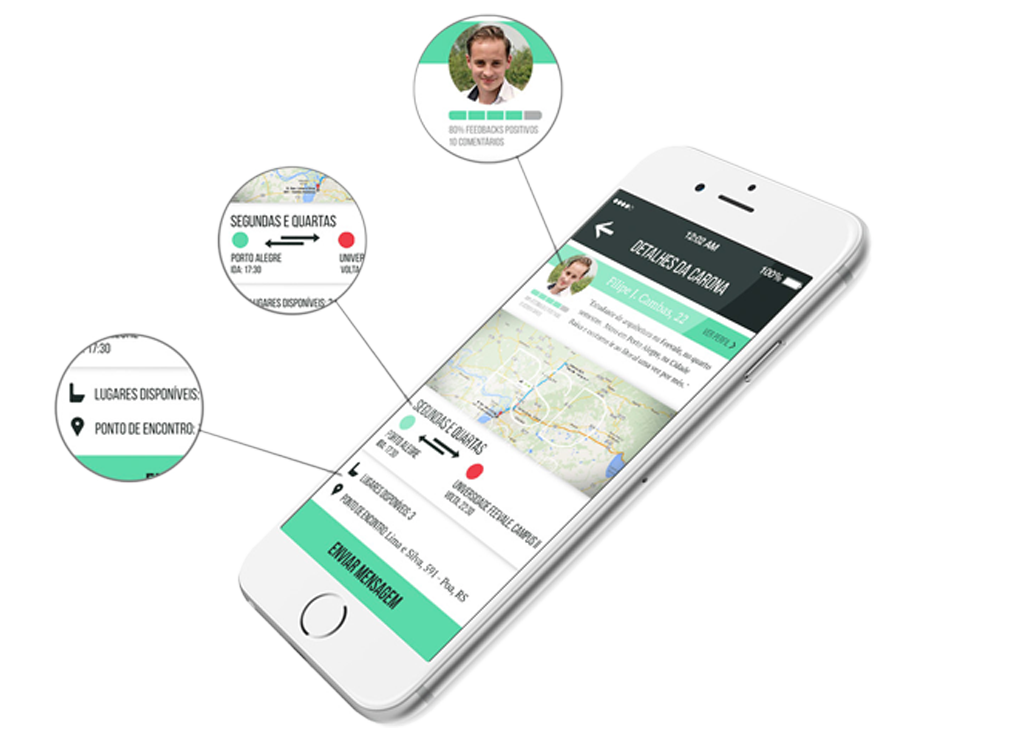 HI, NICE TO MEET YOU!
I try to live simple: riding my bike, road-tripping, chasing good waves, I like to spend some hours in bookstores searching for good books, I wrote this article about some books that somehow changed my life. I'm addicted to Cumbia and other South-American rythms, but I do love so many other styles. You can check my latest playlist here. Best time spent for me is always among family and good friends.
2015 | RBS TV - Branding and motion Design
Jornal do Almoço
"Jornal do Almoço" (Lunch News) is one of the most watched local newscasts in the South of Brazil. It's broadcasted in RBS TV Channel, part of the Globo Networks. Many elements of people's everyday life gave us the inspiration to redesign the brand: a clock pointing it's noon, noonday sun, a plate of food and the round table that gather the family at lunch. "Jornal do Almoço" intends to be, to all spectators: A symbol of traditional news present in everyday lives of the people from south of Brazil. A project by: Thiago H. Dalcin, Angelo Boose and Gustavo Bülow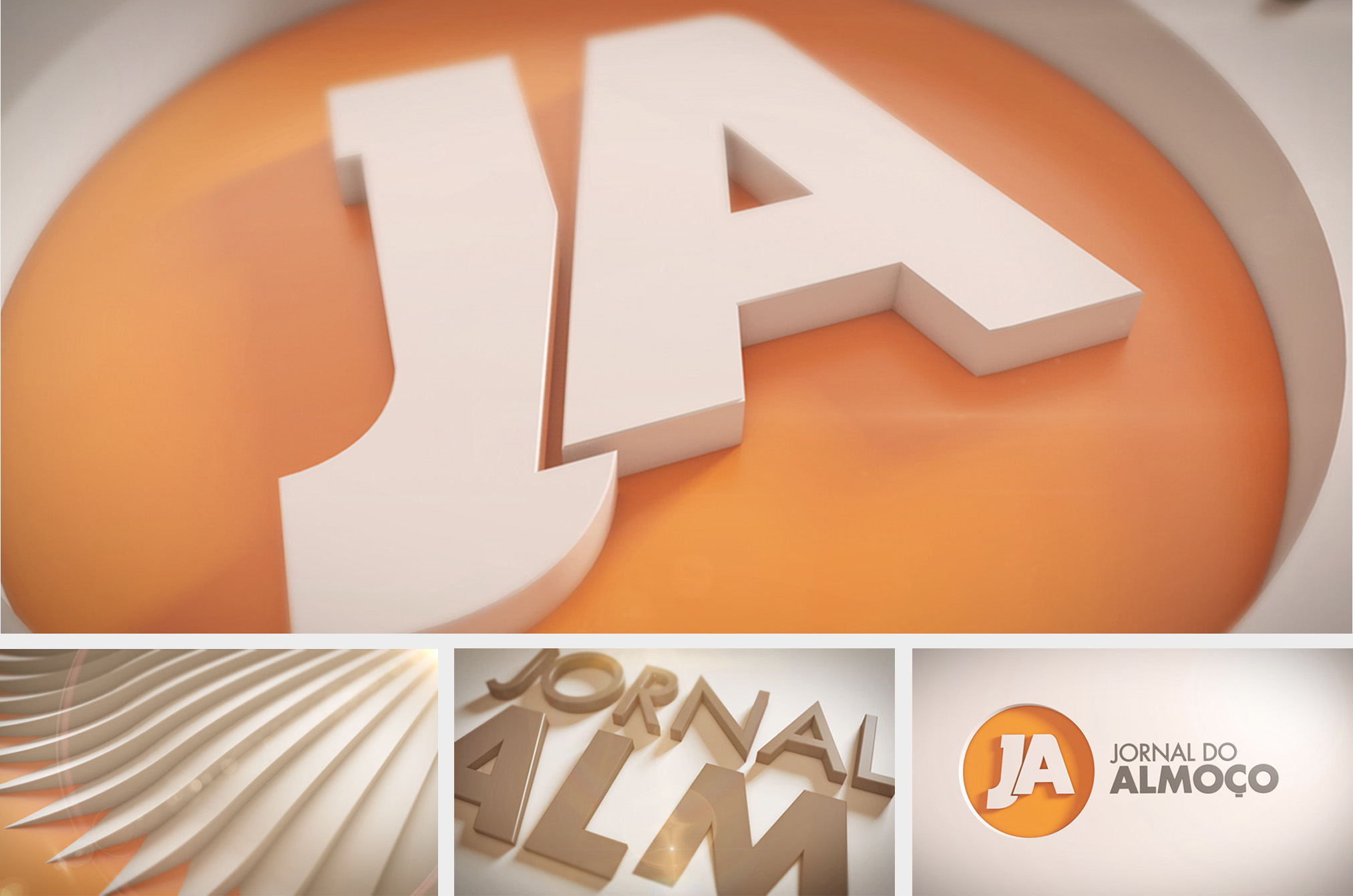 2017 | RBS TV - Branding and motion Design
Gauchão 2017
The "Gaúcho" football championship, mostly known as "Gauchão", is played annually in the state of Rio Grande do Sul. It's one of the oldest football competitions of Brazil, starting in the year of 1919. A new brand and graphic package was needed to rescue the credibility of the competition and for broadcasting of "Gauchão 2017" in RBS TV Channel. A project by: Thiago H. Dalcin, Ronaldo Sabin and Rafael Porto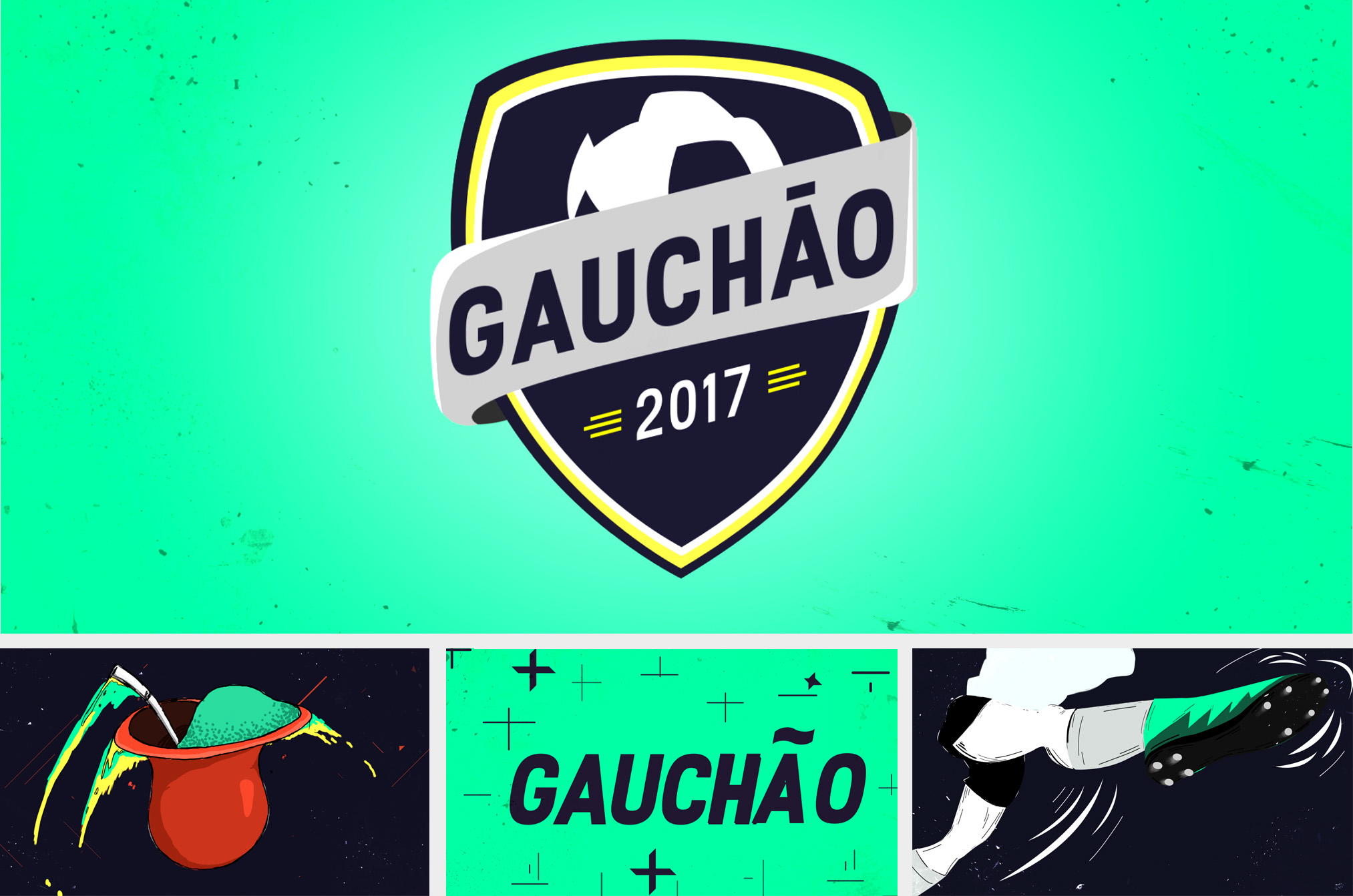 Why Thiago?
My strengths come from my multidisciplinary background. I've been working with branding and motion design since 2007 and it supports my strong knowledge in the broad field of design. I truly believe that my personality is made of my past experiences - my interest in traveling, anthropology, and diversity brought me a strong skill of empathy.
I'm graduated in Design at Feevale University (2014). During my studies, I had an opportunity to spend one year living in Finland studying Design thinking and User experience. That was awesome! Nowadays I'm a postgraduate student in User experience at Uniritter - Porto Alegre.
I've been traveling over 32 countries so far and it has been amazing. I love being immersed in local life, being an observer, knowing how people behave in different environments with different backgrounds. I think it helps me to be a better person and it makes me think better as a designer: Design is about people, creating new opportunities for them, in a problem-solving mentality.
I consider Design as an extremely collaborative discipline, designers must engage discussions about problems and solutions for people. Welcoming ideas different than your own is an important skill, so for me, the best of creativity comes with diversity and co-creation. This is the only way to make consistent design decisions and life-changing products.
Let's talk!
Drop me a letter anytime: thdalcin@gmail.com