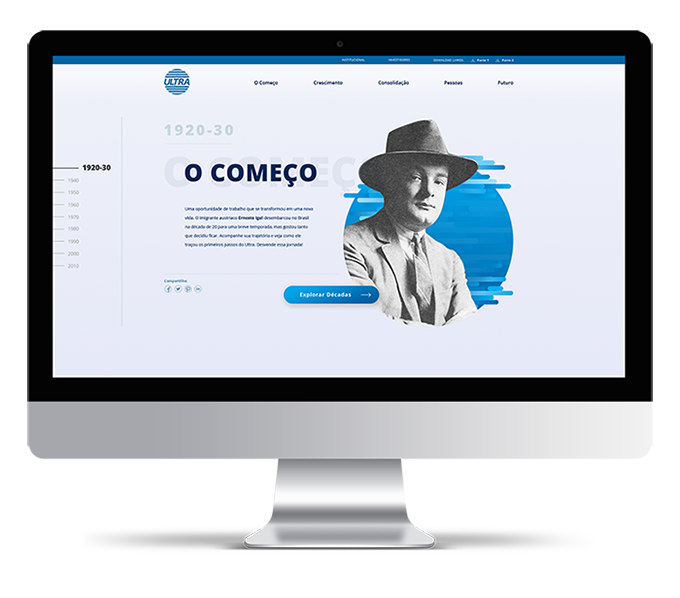 A great history deserves to be highlighted
Role: Ux designer at Hogarth Worldwide
About
Ultra Group is one of the biggest business groups in Brazil, owning five companies leading the market of gas, oil transportation, chemical and pharmaceutical products in Brazil.
Team: Thiago Dalcin, Robinson Cardoso
The Challenge
We were challenged to come up with an interactive solution to tell the history of the company. There were two books of the history and the client was waiting for something innovative and attractive to highlight the history, this way we were free to propose our creative insights.
The Solution
Our core idea was to create a timeline that correlates the history of the company and the history of the world. The goal was to make the user feel immersed and attracted by interactive content. We've divided the decades by strong headlines and a synopsis showing the user a big picture of what each decade represents for the company. The look and feel were designed based on the brand's guidelines to keep consistency with the other digital products of the client.
The content
As we were designing a digital solution based on the content, we took a time to get immersed in it. Working beside our content manager Leticia Kiraly, we had some meetings to discuss insights of the content that could potentially become interactive features.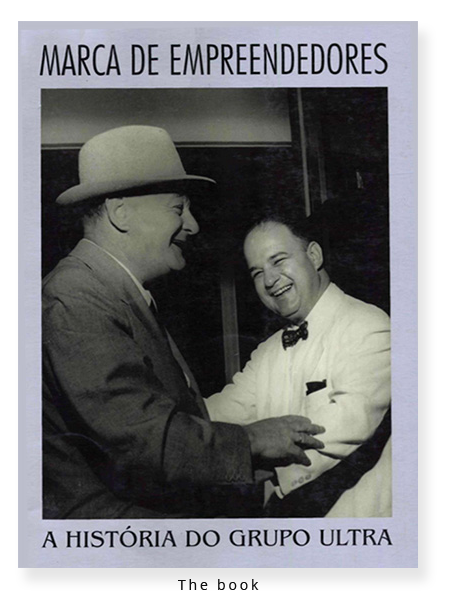 Low fidelity prototype & testing
The prototype
To rapid experimentation and validation of our ideas, we developed an interactive prototype and tested it. We got more confident about our design decisions and changed the direction in sections that we found could work better. An interesting thing about this phase is that the users that were testing gave us great insights, proving once more that collaboration can boost design projects.